Are you a frustrated financial advisor using marketing methods that don't deliver what you want? Discover a powerful marketing strategy that can help you:

compound your revenues

slash your marketing costs

reduce your time and effort

take more personal time off
The Precision Marketing Approach™ could be the right answer for you. PMA is a proven model method of marketing that delivers more of the right prospective clients with a lot less fuss, fanfare and financial expense. It's easier than you think!
Attend this Partners Advantage sponsored two-part online educational workshop to learn what you may be missing and how to accomplish more with less effort.
Part I - July 14th: The Power of Precision Marketing
Part II - July 15th: The Science of Precision Marketing
When was the last time you attended a workshop with a highly qualified expert on the most critical subject that will accelerate your trajectory to higher levels of success?
Marketing is the key to business success. If you are not living up to your full capability, there's a high probability that your number one constraint is ineffective marketing.
If you don't have a sustainable method of creating a consistent flow of opened cases with prospective clients that fit your highest level of competence and confidence, you may be stunting your own growth.
They say that "When the student is ready the teacher will appear". But it is also important to recognize that you have to learn from the "right" teacher for what you need to learn.
I had a horrible beginning in this business and lived in the "House of Pain" for many years. Yet I was able to build an amazing process driven financial business that allowed me to qualify for Top of the Table and beyond, working only 65 selling afternoons a year.
How does that apply to you?
I can help you eliminate many garden paths and dumb mistakes I made. I have become a growth guide for thousands of financial advisors and can help you experience exciting business growth focused on how to accomplish far more and to do it in a lot less time.
My specialty is taking complex subjects and breaking them into turnkey processes that solve pesky problems. In my two-part online workshop on PMA, I'll take a complex, multifaceted challenge on the subject of marketing and give you clear guidance on what you should do.
Regardless of your age, stage or phase in the business, you have an opportunity to learn proven principles, model methods and scientific processes that can guide your growth.
Part One is a 2.5 hour workshop on the Power of Precision Marketing.
I'll share my journey that led me to Precision Marketing. You'll learn three important lessons I learned. I'll define three types of marketing and the pros and cons to each. I'll explain why Precision Marketing is an essential, viable and powerful option for you to consider.
I'll also have you complete an exercise called "Determine My Capability Gap" that will clearly show you the additional time and money freedom you can have if you choose to became a focused profile specialist. Your results will be a real eye-opener.
Part Two is a 2.5 hour workshop on the Science of Precision Marketing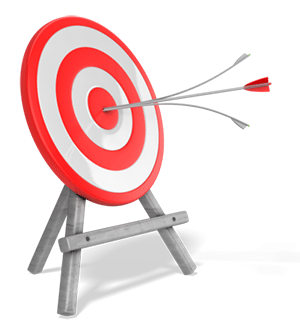 I'll share what it takes to implement the two major types of Attraction Marketing. You'll see what it took me to generate an annual flow of 2,500 leads from Inbound and Influence Marketing. I'll divulge the reason why I had to narrow that down to 900 seminar attendees and then down to 90 people that actually fit my Best Case Scenario. 
I'll teach you why I ultimately made the transition from Attraction Marketing to Precision Marketing. You'll learn how that change helped me grow my revenues by  50% while simultaneously reducing my overhead by over six figures in one year!
You'll also learn about the systems and tools you can use to implement the incredible power and science of precision marketing.
Register and attend this two-part PMA workshop.
The education you'll receive from my Power and Science of Precision Marketing workshops will immediately impact your marketing strategies for the future.
To respect the value of your time and for your convenience, this one-day workshop is condensed into two 2 ½ hour online segments.
Regardless of your age, stage or phase in the business, you will receive valuable insights into how you can grow and achieve a much higher level of growth and satisfaction.
One registration covers both PMA workshops
PMA Part I:July 14th at 11:30am Eastern Time (8:30am Pacific Time)
PMA Part II: July 15th at 11:30am Eastern Time (8:30am Pacific Time)
PS: Read my e-book called "Marketing the Key to Business Success"
Once you register, you'll receive e-mail instructions to download a complimentary copy of "Marketing ...the Key to Business Success". My 68 page e–book for financial professionals delivers sound advice on how to avoid nasty marketing mistakes that limit your potential.
I'll also define some great strategies to help you improve your marketing results. Get ready to learn. Print a copy, grab a highlighter and find an easy chair. Enjoy!
About Wayne Cotton, CLU
Wayne Cotton struggled for years before finding the right success formula for this business. He built a fabulous process-driven financial business that allowed him to qualify for Court of the Table plus Top of the Table in only 65 selling afternoons a year. Wayne has given over 1,000 industry talks and workshops including two main platform presentations at Million Dollar Round Table annual meetings. He delivered a powerful Top of the Table presentation called "The Pathway to Freedom" at MDRT in 2013. Wayne is considered by thousands of financial professionals to be to be a "Credible Growth Guide" that makes a significant difference.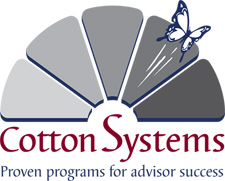 ---
For Financial Professional Use Only.
Not for use in advertising or solicitation to consumers.

This training session is for informational purposes only and is meant to illustrate some of the best practices that may make building your business more effective. These practices are based on Wayne Cotton's real life experiences in building a prominent financial practice and creating a better work¬life balance. The use of these practices or tools is strictly voluntary and is not required by the Partners Advantage. The information provided is for your own practice management purposes.
8079